Located in Oklahoma City, Delco Electric provides premier commercial electrical services to regional businesses and partners in OKC and surrounding areas.
Commercial Electrical Services
Delco has decades worth of commercial electrical experience ranging from new build construction to service calls. Our commitment to safety is a fundamental part of our company culture and services.
Design-Build & Design-Assist
Personalized commercial electrical projects by recognized industry experts.
Electrical Value Engineering
Comprehensive and affordable project budgets for commercial electrical builds of all sizes.
Energy Savings Consultation
Increase your building's efficiency and reduce excess energy consumption.
Service Calls
Emergencies happen, let Delco help you. Our commercial service department has a large team of qualified technicians available 24/7.
Premier Commercial Electrical Contractor Since 1979
With more than 40 years of experience, Delco Electric is the leading choice for your organization's specialized electrical contracting needs. We believe the true measure of our achievements is the expert completion of your project, so we take a personalized approach to each bid proposal we submit. Whether you are looking for electrical system design, installation, or maintenance, our team of highly-trained professionals are ready to tackle projects of any size or complexity.
Lighting up your business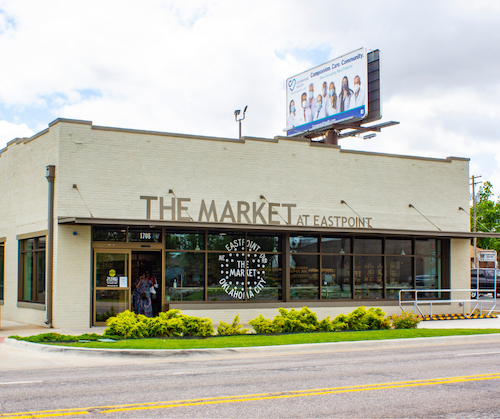 The Market at Eastpoint
In 2021, Delco proudly completed the electrical build for The Market at Eastpoint, a community-lead grocery store nestled in NE Oklahoma City. Restore OKC led the 6,800-square-foot project that's seeking to move beyond food access toward food justice, food security, and sustainable economic development.
Love's Tire Distribution Warehouse
Delco executed the electrical work for a new distribution warehouse for Love's Travel Stops & Country Stores. The 220,000-square-foot warehouse in El Reno features parking lot lighting and fixtures along the sides of the building for increased safety and visibility.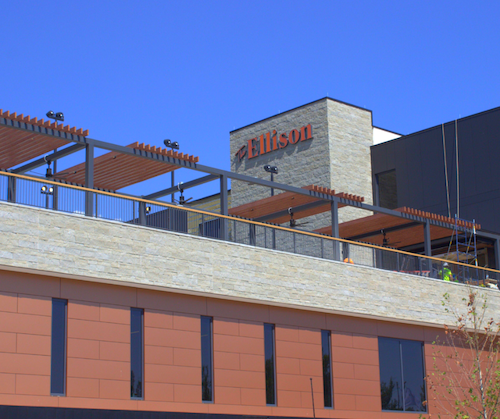 The Ellison Hotel
From the structural build to the interior light fixtures, the Delco team handled all electrical work on this 77,000 square-foot multi-use boutique hotel. The Ellison is a welcome addition to the thriving Classen Curve area with 120 rooms, a rooftop pool, bar and over 3,700 square feet of event space.
"Delco is the best company that I have worked for in the 38 years I've been in the trade. Everyone is a team player, they have an open-door policy, good wages and benefits, and they treat their employees with respect. You couldn't ask for any more!"
RODNEY BEAVER
SUPERINTENDENT
"We have an incredible team of electricians that have worked well together for years. We are always growing and advancing!"
KYLE WHITE
VICE PRESIDENT OF OPERATIONS
Need more information? Get in touch with a member of the Delco team by completing the contact form below.