At Delco Electric, our safety practices are more than a requirement on a bid proposal. We believe that accidents are preventable and an accident-free work environment is achievable with the proper training and processes.
While risks exist on every job site, we provide all field and office employees with the training, responsibility and accountability to prevent incidents in every work environment. Safety is an essential part of all projects, so we always follow our own safety protocols and comply with all site regulations.
In-house safety training for all employees
With a full-time Safety Director and dedicated Safety Team, Delco maintains a strong commitment to safety practices by conducting all safety training in-house on a regimented schedule.
All Foremen and superintendents
AED, CPR and First Aid training.
All Electrical Field Supervisors
OSHA 30 certified.
All Office employees
AED, CPR, Ergonomic and First Aid training.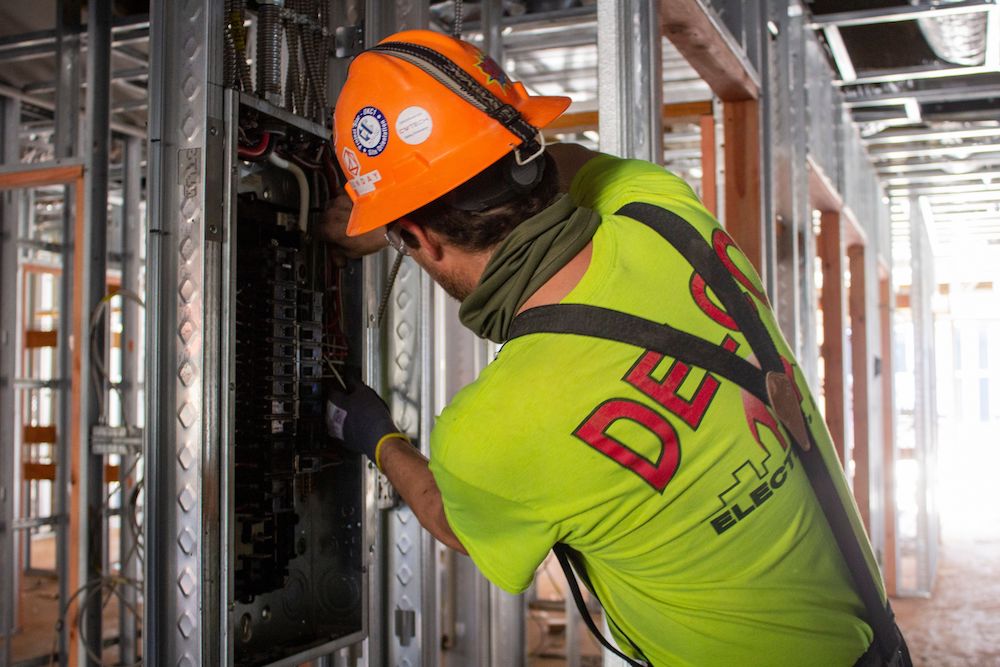 Committed to Rigorous Safety Practices
All Delco employees are to utilize proper safety attire at all times. This includes the wearing of hardhats, safety glasses and gloves.
Regular safety committee meetings
All levels of staff and management are included in regular safety committee meetings with our in-house safety team.
Unscheduled Site Visits
Our Safety Director makes unscheduled site visits approximately every two weeks followed by detailed safety reports.
Weekly On-site safety meetings
All Foremen and field employees attend weekly safety meetings at the job site they are working on to maintain safety success.